Apple Says It Will Comply with EU USB-C Charging Laws: Farewell to Lightning Port
Apple is finally saying goodbye to the 12-year-old Lightning port. Greg Joswiak, Apple's senior vice president of global marketing, said that Apple will "have to comply" with EU regulations on uniform charging ports for electronic devices, according to the latest reports.
It is reported that the European Council has officially approved the new proposal two days ago: in 2024, all electronic devices such as mobile phones, tablets, and digital cameras sold in the EU must use the Type-C charging port, and laptops use the same charging port. A 40-month grace period is allowed.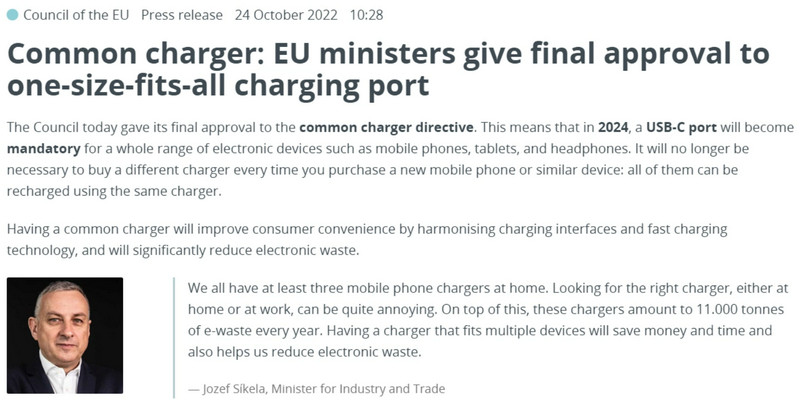 This means that Apple needs to use the Type-C port in the iPhone 15 series in September next year, otherwise it will not be able to be sold in the EU in 2024.
The Apple analyst Ming-Chi Kuo and Bloomberg's Mark Gurman both said that Apple is testing a version of the iPhone with a USB-C port instead of a Lightning port. Ming-Chi Kuo believes that Apple will switch iPhones to USB-C starting with the iPhone 15 series in 2023, before transitioning to AirPods and other accessories.